Ballard Huckleberry Cheddar Cheese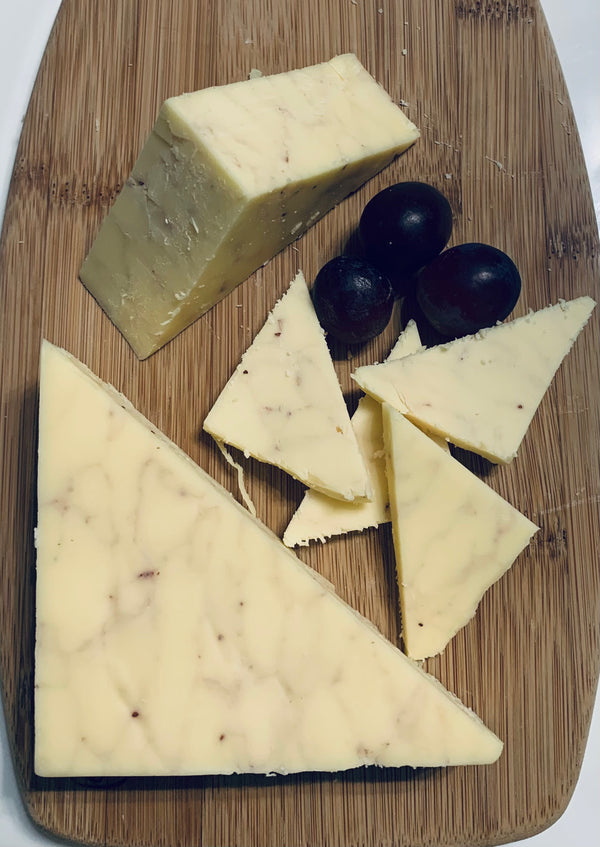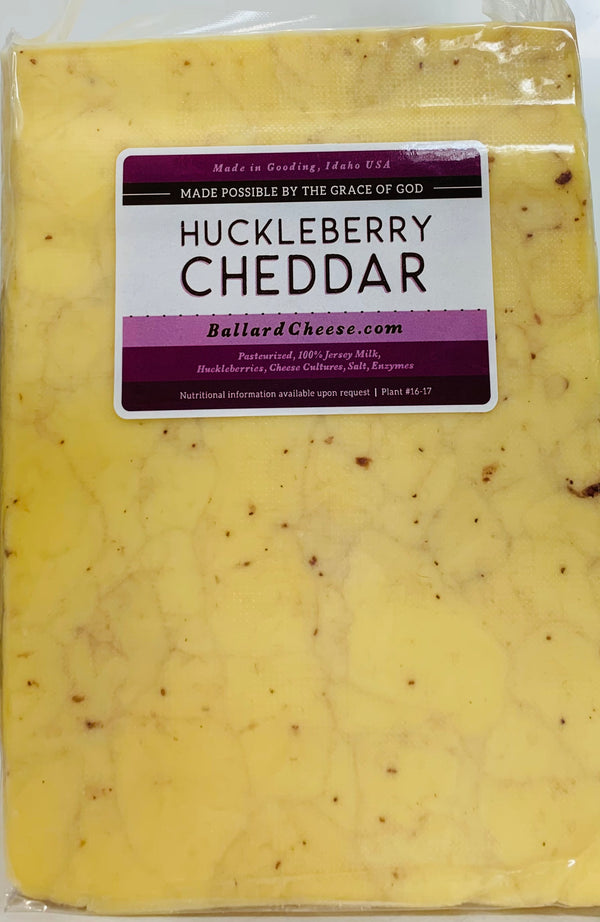 In addition to being famous for its potatoes and dairy products, Idaho is also known for the sweet and tangy huckleberries that grow in the state's high country. These flavor-packed gems add a fruity twist to our buttery cheddar creating a deliciously unique all Idaho Cheese. 
All Ballard Cheese Products Are Made From Pasteurized 100% rBst- Free Milk From  Jersey Cows. 
Pickup & Shipping Information
Our hard cheeses can usually be picked up at the farm or shipped 24 hours after ordering. If you want to pick up your cheese at the Ballard farm, please text or call our office phone at 208-934-4972 or cell phone at 208-420-1576 or email us at ballardcheese4u@yahoo.com