Ballard Jersey Dream Feta Cheese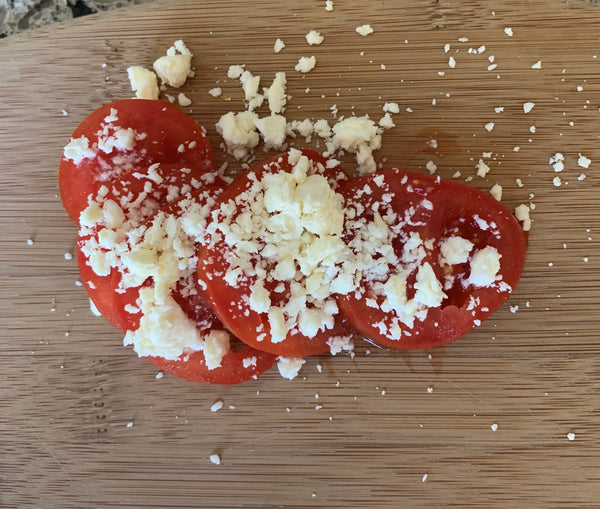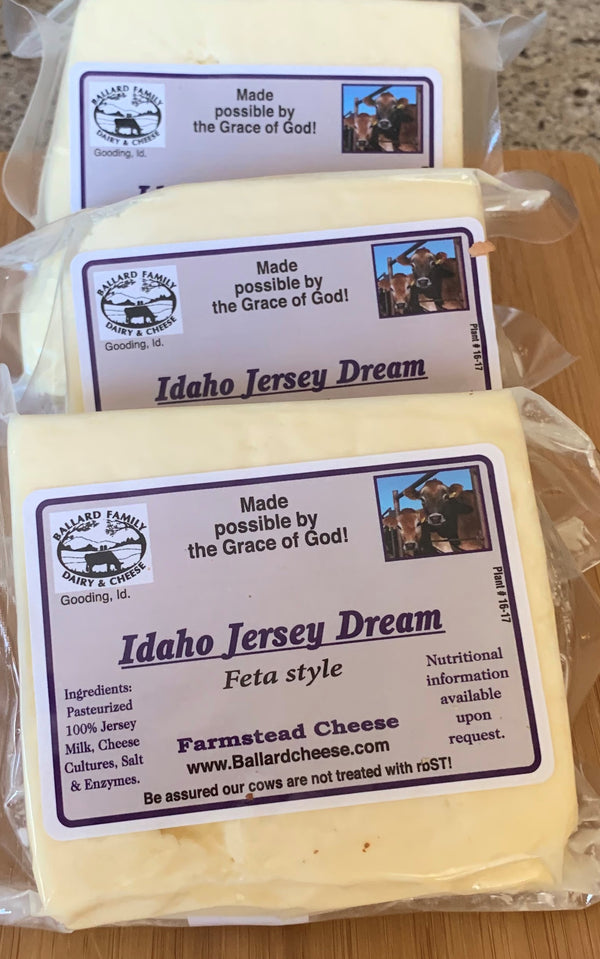 Feta is salted and cured in a brine solution for several months. Feta cheese is white, usually formed in square blocks, and can range from soft to semi-hard, with a tangy, salty flavor that can range from mild to sharp. The cured cheese easily crumbles. Great on salads.
All Ballard Cheese Products Are Made From Pasteurized 100% rBst- Free Milk From  Jersey Cows. 
Pickup & Shipping Information
Our hard cheeses can usually be picked up at the farm or shipped 24 hours after ordering. If you want to pick up your cheese at the Ballard farm, please text or call our office phone at 208-934-4972 or cell phone at 208-420-1576 or email us at ballardcheese4u@yahoo.com