Ballard Dill Flavored Cheddar Cheese Curds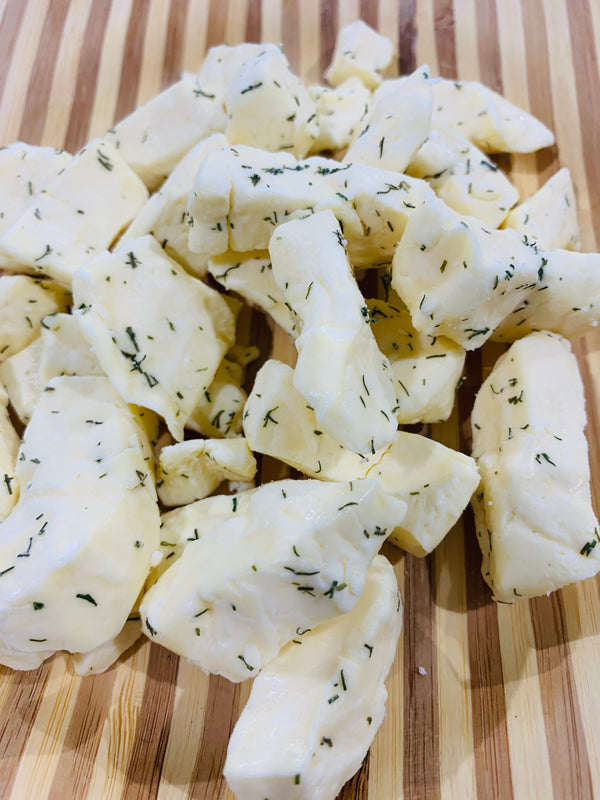 A rich buttery taste with an herbaceous dill flavor and a semi-soft texture makes these curds unforgettable. Munch them by the handful or zap them in the microwave for about eight seconds for a marvelous squeaky treat. 
All Ballard Cheese Products Are Made From Pasteurized 100% rBst- Free Milk From our Jersey Cows. 
Curd Pickup Information
Ballard Cheese Curds are made fresh to order and need to be ordered by 10:30 am Mountain Time on Monday for pickup on Tuesday afternoon.
To pick up your curds at the Ballard Cheese, please text or call our office phone at 208-934-4972 or cell phone at 208-420-1576 or email us at ballardcheese4u@yahoo.com
Curd Shipping Information
Curds ordered by 10:30 am Monday will normally be shipped Tuesday and arrive by Friday.