Ballard Danish Pearl Gouda Style Cheese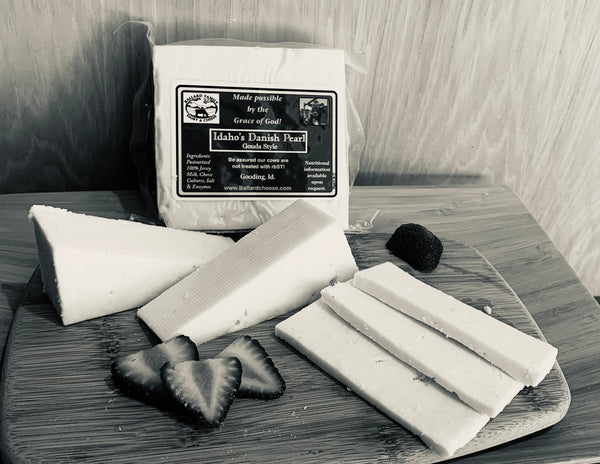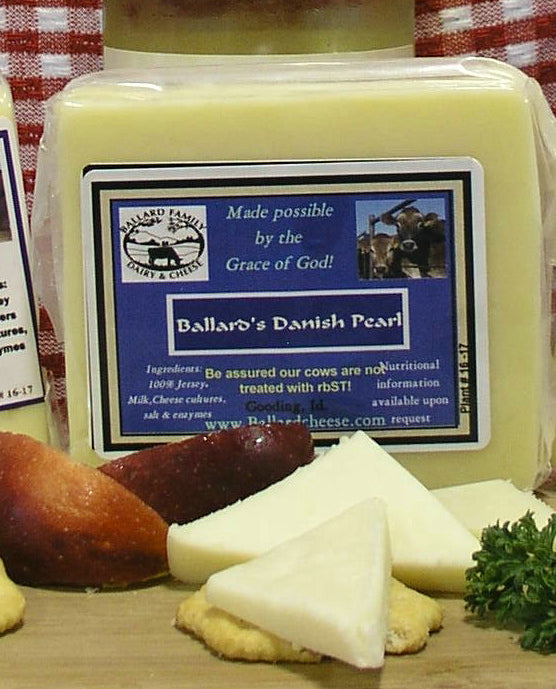 Idaho Danish Pearl is an incredible tasting experience; this cheese offers a smooth and velvety tasty delectable Gouda.  The cheese has a velvety and mouthwatering taste that pairs well with sweet and savory foods. Try it with apples, pears, berries, or your favorite cheese sauce!
All Ballard Cheese Products Are Made From Pasteurized 100% rBst- Free Milk From Jersey Cows. 
Pickup & Shipping Information
Our hard cheeses can usually be picked up at the farm or shipped 24 hours after ordering. If you want to pick up your cheese at the Ballard Cheese, please text or call our office phone at 208-934-4972 or cell phone at 208-420-1576 or email us at ballardcheese4u@yahoo.com